Woot! The kids are trying to get in their fill of Mamaw and Papaw time before school starts on the 14th...so the kids won't be home til Friday, they are with my parents!
So tonight me and James decided to go out to eat..Yeah I didn't want to cook or clean up anyway!! So we headed to Red Lobster!
Jumbo Garlic Grilled Shrimp are the BOMB!!! They are so good and James always orders the stuff Mushrooms which I love! (Sorry Trish, my blogs do seem to deal with food a lot!)
We had a good time at dinner and actually had a couple conversations , which has not been happening a lot lately with the way that James has been working.
It's been such a lazy and uneventful day but I honestly really love those days the best!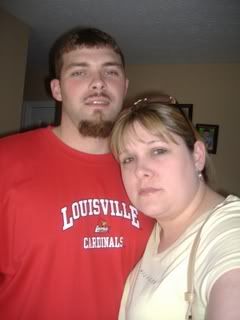 I had to share this pic because James doesn't smile in pics alot! It drives me nuts! He puffs up when getting his picture taken and I've noticed lately that Aaron is starting to do it!!! UGHHHHH!!
This is puffed up James ........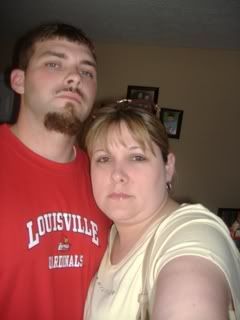 And this is my shell-less Turtle....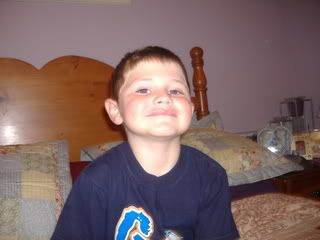 Next thing I know Bubba will be sporting facial hair! I can't wait! James said he's going to twist his go tee like the singer in Saliva when we go to the concert later this month! He drives me nuts with that, cause he knows I can't stand it...I don't mind the kind of facial hair that James has but I do not find the twisting of it attractive at all.
Okay well nothing exciting to report tonight, I guess I'm heading off to bed, I have an office meeting at 8am and can't be late and it's nearing midnight here!!