Well needless to say a clean house is over rated! I mean seriously! I'm always saying when the kids grow up then my house will be clean....and yeah it will, but it will be pretty boring too! Mon-Fri I don't go out and do much usually just because I work all week and by the time I get home and get dinner ready there is not much left. But this week since I haven't had kids, I still didn't want to go out and do much. The temps are into the 100's here and humidity is not good, so I'm hibernating. Plus the past two nights James has had a side-job so I've been home alone and bored out of my mind, I've cleaned, I've washed, I've read, I've played on the computer!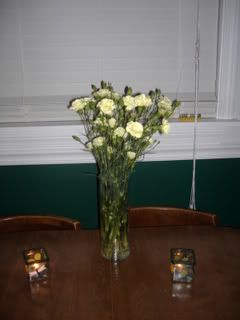 Last night even though it's been so hot, I decided I'd fix James dinner at 10pm when he got home! NOOO I am not that doting wife! lol Just ask James...most nights if he works late, I will throw him a few pot pies in the oven...or leave him a plate of leftover...but normally me and the kids eat and then he's on his own. But since the kids weren't home and I didn't have to feed and get them to bed...I felt like being nice!
So this great chick Adriana, suggested this awesome marinade!!!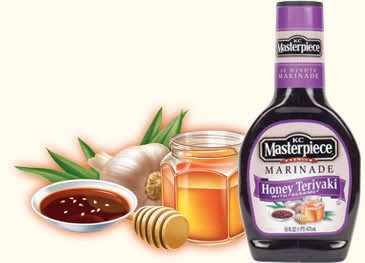 And it's great!!!! James really liked it! Though I think my choices for what went with it could have been better. But we had zucchini in the fridge that I needed to fry from the garden and I didn't want it to go bad so I fixed that, and broccoli. I think though that I might fix some rice next time and maybe try dicing up the chicken and fix it with some pineapple and possible green peppers! We will definitely be trying it again!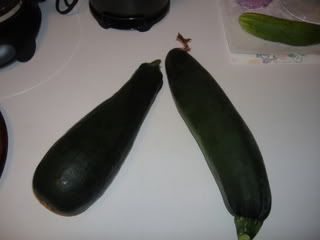 Just got off the phone with the kids for tonight! I asked Chasity if she was ready to come home and she said not yet! I will get to see the girls tomorrow night for there orientation, but they are then staying at my parents til Monday morning. Aaron will be home Saturday morning though. This doesn't happen very often that all three of them are gone for this long, and can't you tell it's driving me nuts!
Chasity said she'd been playing with Adam all day (the little boy who lives next door to my parents (though honestly him and his family are like family) and wanted to call and tell me. She's so funny on the phone, every other time I say something it's WHAT? Cause she's busy paying attention to other people who are there! Aaron had to talk too, he wanted to tell me her hurt his finger on the picnic table and there was a little blood, but he said he'd be okay. He's getting so big!
Tomorrow is a busy day, work as usual (though Friday's are our easy days) then I have the girls school orientation and then right after that I have my monthly Bunco with the girls...so I better get to bed!
Just ending with a random shot from last Christmas of me and Brie...