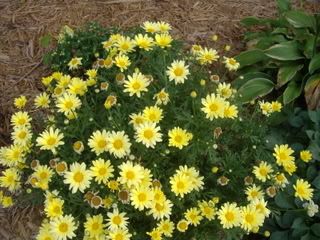 Well I got home tonight to find out that the kids are now going to be staying the weekend with my in-laws! My in-laws called and wanted all three to come stay the night til Sunday. I guess the kids really are getting in their visits before school starts! I miss my babies though, my house is spotless, and I think I've answered every post on BOL, I've read....tonight when I got home I even just looked at my flowers.... WHEN do I have time to look at my flowers?!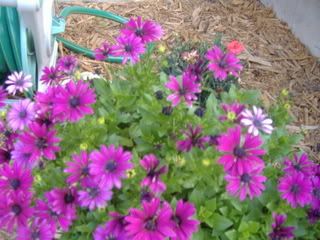 I started noticing that my tropical mixes have grown bigger than my Hosta's...and they are blocking the sun so it seems my hosta's are starting to die out a little, guess the summer heat doesn't help either. I think that I am going to need to plant something that doesn't get that big next year...those thankfully are annuals...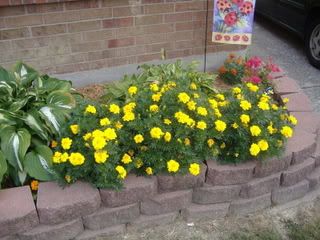 And I noticed how big my snap dragon's got!!! They were nothing but a little bunch!! And those will come back next year and I'm sure spread even more!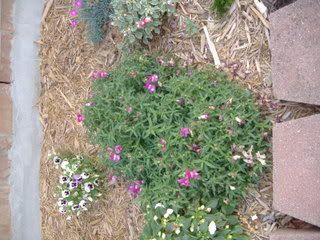 It's only a little after ten, but since my munchkins aren't here and I have to get up early I'm gonna hit the bed....and maybe read a little bit!!!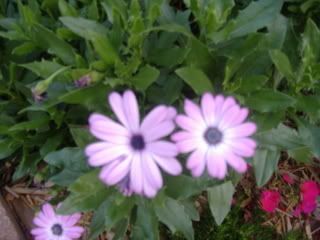 Your Love Life is Like Pretty Woman

"I want the fairy tale"



You believe that love is truly blind, unpredictable, and surprising. Two very different people can easily find true love.

At least, that is how it will happen when you marry a gorgeous billionaire someday ;-)



Your love style: Sensual and flirty



Your Hollywood Ending Will Be: Surprisingly happy