Remember this night when you were little, you would lay wide awake in your room thinking about the next day. You get that little twinge in your stomach because your nervous! You can't sleep, how can you sleep tomorrow is the first day of school!!!!! Awwwwwww!!
Okay anyway I'm sure that's what my kids are feeling now , well at least 2/3's of them!
We got the girls stuff all ready for their big day tomorrow! Brie is now entering 4th grade and Chasity will be in the 1st! I can't believe I have two kids in elementary school already!!!! When did that happen!! Give me a couple more years and I'll have all three of them in there!
The girls were getting really excited when we put all their stuff in there backpacks and labeled everything with their name on it!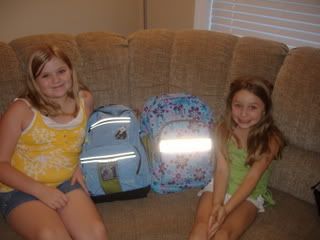 They also already decided they are taking lunch the first day, guess the hot dogs didn't sound to appetizing to them, that or they want to try out their new lunch boxes!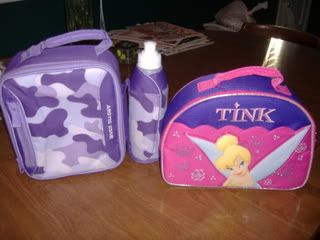 I did get the girls a little surprise for the girls for their first day!!!!! Tinkerbell purses the girls just loved them!!!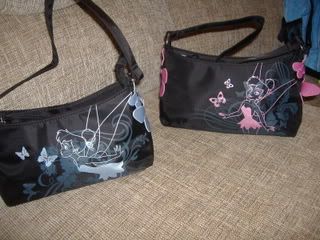 Well Mommy better get to bed she's got to get up early to get the girlies off to school. I'm sure I'll be back tomorrow with lots of pictures!