This will end up being a very long blog, mostly with more pictures than words! Anyway the kids are home! I was so excited, and since they had been gone and I had gotten everything I needed done (except laundry, still working on that) I was devoting the whole day to them!
When they got home, James set up the sprinkler in the backyard while he blew up a decent size inflatable pool. The kids were having a blast, and it was so super hot today!!! I took quite a few pictures of them playing out back today!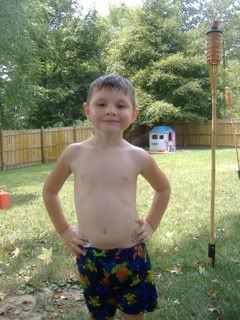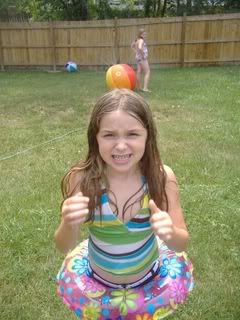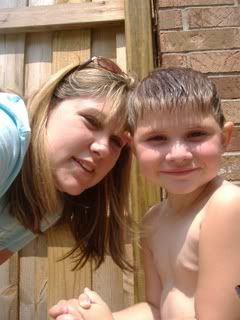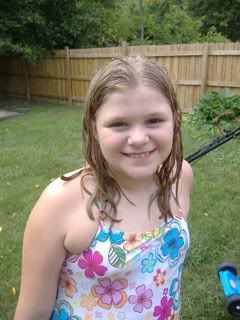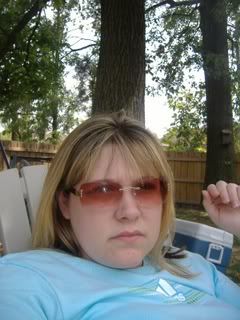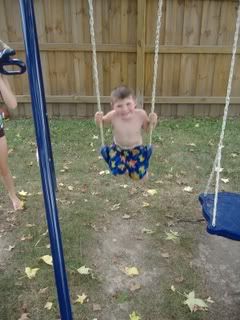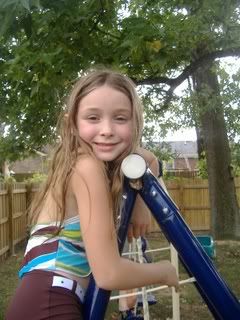 And they got a couple of me! James tries to stay away from the camera action!!
This year was the first year we grew a garden! I'm actually amazed it's done as well as it has! We planted just a few things to try this year! We got two tomato plants, 1 banana pepper plant, 1 cucumber plant, 1 watermelon plant, 1 zucchini plant!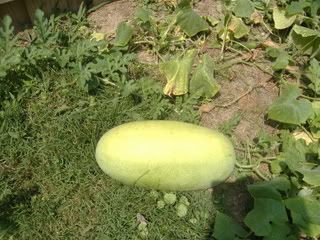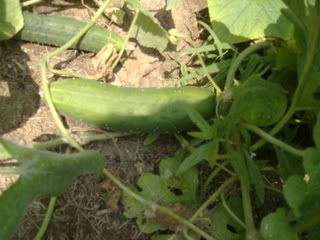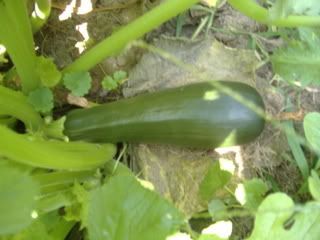 And boy are they yummy!!!! I've fried up some of the zucchini and Oh My God what a difference!! I think we are going to go bigger next year! This year was a trial and now that we know we can do it, we can expand!
After the kids got done with the water works, we decided to make pupcakes (Chas has always called them this, because of Strawberry Shortcake) Chocolate with chocolate icing, yummmy!!!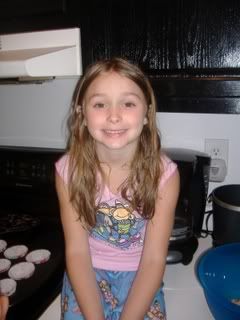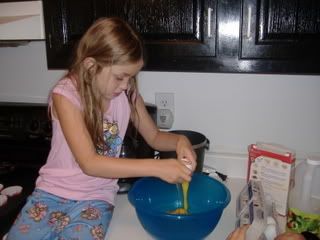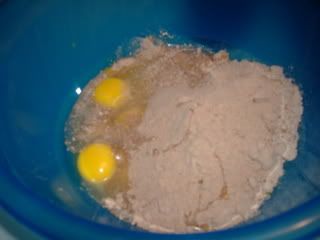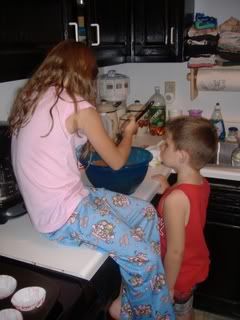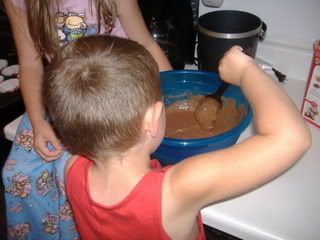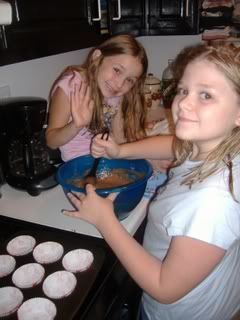 We decided to go a little crazy and use Valentine Day cups and we decorated them with Valentine stuff and the plastic decorations that were on my going away cake at BMA!! Aren't we a crazy bunch!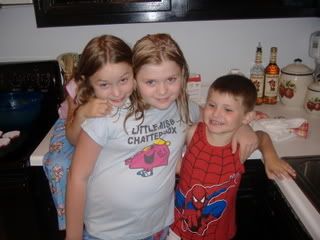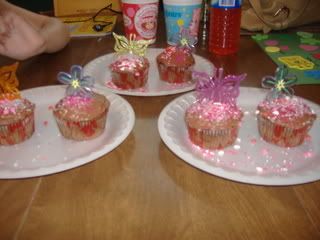 Can't you tell I really missed the kids while they were gone! I had a blast doing all this stuff today! After we got done with the cupcakes, we did an art project!!!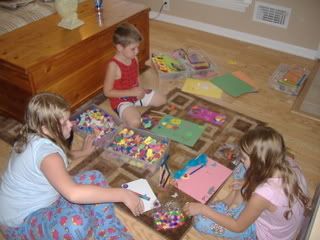 They are so imaginative! Aaron is really changing with this stuff, he's more hands on instead of just sitting in my lap! He loves to make his own little creations. Chasity as always is extravagant! And Brie's is simple but in a beautiful way....their artwork is just as different as they are!
By now we are trying to wind them down....so we decide Family movie night!!! As we all piled on the couch to watch Charlotte's Web, which still causes me to tear up!!!
I had to explain to Aaron what every animal ate through out the whole entire movie, and then I had to explain to Chasity why Charlotte died.....Brie is the only one who will just watch a movie! I will miss these days one day!
We munched on popcorn enjoyed our flick!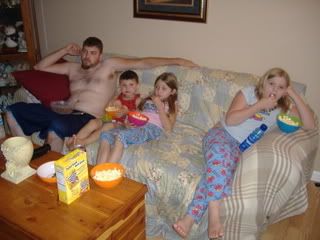 Well that didn't totally settle them down! The girls wanted to be painted! Their finger and toe nail's that is! Aaron is nuts about watching them get their nails painted! He would almost want me to still paint his if James wouldn't tease him too bad....I think it's just the whole paint factor!
Chas has such beautiful hands and feet!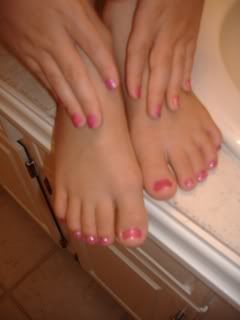 This is my little monkey always climbing on something.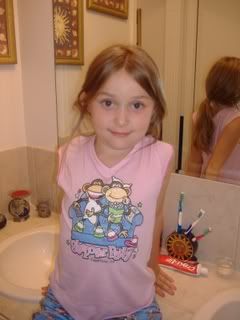 And this was Aaron giving me his impression of spider man!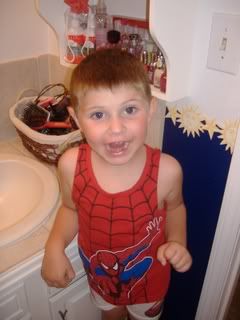 I really had such a good day with them, and they wore me out!!! Life had been getting so consuming with everything else, work, housework, events, things, kids, life, just general mundaneness...so I guess the break gave me a chance to get back to what really matters...and figure out I need to do more with the kids. I'm not sure every day will be exactly like today, but I need to make it a point to do something, even 1 thing with them everyday! Something they will store in their memory bank and remember 20 years from now!
Well it's after 11 here, and I got one more load of towels to throw in the wash before I head back to bed! James is asleep on the couch so I'll need to get him up and I might read for a few minutes, I'm still pretty awake, but work comes early on a Monday morning and I know I'll be sleepy in the morning, so the sooner I get in bed the sooner I know I will actually fall asleep!
Sorry this was so long, I've been really chatty tonight!